Our volunteering Program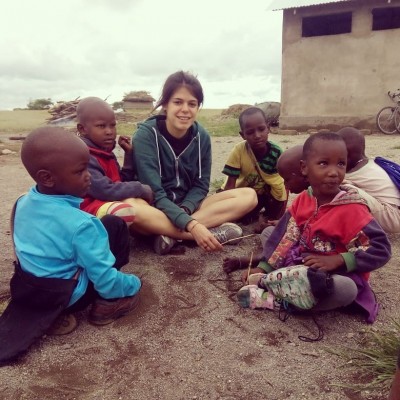 In May 2018 (after the rainy season) Elisa, a student from Ca' Foscari University of Venice, arrived in Mto Wa Mbu as a volunteer. She volunteered cooperating with the School Enyorata teachers, teaching English to children in the morning, to adults in the afternoon. In particular, she held teaching classes for the Sixth and Seventh classes in Baraka primary school
(Kigongoni/Mto Wa Mbu). She also held Italian classes for adults in Mto Wa Mbu cultural center. At the end of her experience she donated a little amount as a contribution for repairing one of the Baraka area's water pipe.
Elisa has been one of the 20 persons who volunteered with our Ngo.
The organization offers room and board in a house in Mto Wa Mbu,   where you can live a full African experience but we can also find a good accomodation in a lodge near our house. You'll be completely involved on our activities and projects
During the weekend volunteers can organize Safari or trekking cycling.
These trips can be organized with your tutor / resident manager.
Aside from the costs of management, all income derived from this program will be intended for the maintenance of the projects. For any other information you can contact us
You can download our program here